Responsible Ownership
To ensure that new portfolio companies meet FSN Capital's ESG expectations and ambitions we have developed a standard ESG onboarding program which consists of two main components: the FSN Capital's Governance Framework, which includes standard policies and plan for implementation, and the FSN Capital's ESG Strategy Framework, which enables each portfolio company to develop a tailor-made ESG strategy based on materiality.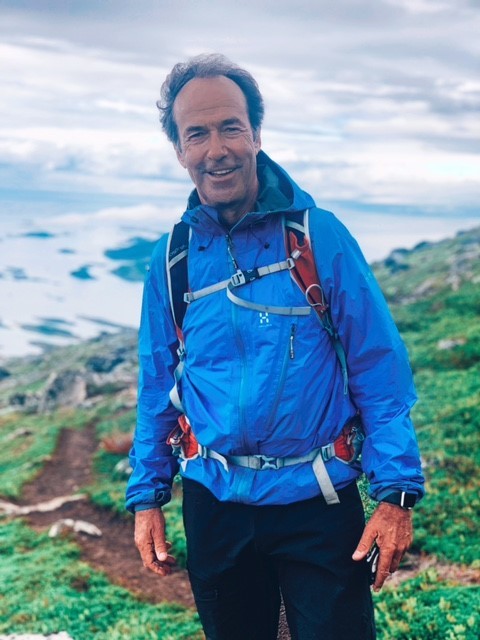 Over the years we have developed a solid framework for addressing ESG opportunities and risks in our companies, allowing Portfolio Companies to focus on the ESG topics most relevant for them and their stakeholders. Setting the tone from the top, both FSN Capital as owner representative, as well as each of the Portfolio Companies' Chairpersons, communicate the importance of ESG to boards and management groups. Clear expectations are incorporated in the board work, with ESG as a standard agenda point for all board meetings. "
Frode Strand-Nielsen, Founder & Chairperson, FSN Capital
The FSN Capital Governance Framework
The objective of the FSN Capital Governance Framework is to ensure that our portfolio companies operate in line with ethical standards with a focus on continuous improvement.​
We set minimum requirements with regards to ESG policies, implementation, and governance. Our Governance Framework defines roles and responsibilities with clear expectations for the Chairperson, board of directors, and portfolio company management. As of 2021, we also require all portfolio companies to assign an ESG Officer to coordinate ESG initiatives across the organisation.​
Our objective is the integration of ethical standards throughout each portfolio company's organisation and relevant operational processes – with a focus on building ESG knowledge through training of employees. This is to seek to ensure we have positive impacts beyond our ownership period.
An important aspect of our governance wheel is that ESG shall be the first thing on the agenda in every board meeting to keep the momentum behind key ESG topics.
Click here to report concerns in our Electronic Whistleblower Channel
The FSN Capital ESG Strategy Framework
The FSN Capital ESG Strategy Framework is a standard method for developing an individualized ESG strategy for each Portfolio Company.
The ESG Strategy Framework consists of four main steps as illustrated below.
Each Portfolio Company's ESG strategy focus on 3-5 key strategic ESG topics where they develop long-term ambitions, identify relevant KPIs and set annual targets. The objective is to ensure that Portfolio Companies focus their resources on ESG topics most material to both their stakeholders and their own commercial strategy. The annual self-review of their ESG strategy ensures that Portfolio Companies stay updated on key ESG topics in their sector, as well as coming ESG trends and regulatory requirements.
In 2021 we updated our ESG Strategy Framework to incorporate double materiality – assessing both the company's potential ESG impacts on the world, and external factors impacting the company.
Having a holistic ESG strategy allows Portfolio Companies to be agile because they see the bigger picture and can be proactive rather than reactive to emerging sustainability trends. We see that when management combine their deep industry expertise with the output from the ESG Strategy Framework, their strategic responses surpass our expectations. With this approach, ESG becomes an integral part of the value creation plan and the Portfolio Companies are more likely to also remain sustainable after FSN Capital's ownership period.
Each Portfolio Company ́s ESG strategy is reported in a format that fulfills the requirements of EU ́s Non-Financial Reporting Directive (NFRD).
We include the ESG strategy of each Portfolio Company in our annual ESG report.
The FSN Capital
Climate Framework
One of our key strategies for supporting the transition to a low-carbon economy is to invest in companies that directly contribute to or enable climate change mitigation and adaptation. We have also developed FSN Capital's Climate Framework, which is applied to all FSN portfolio companies.​
There are two parts to the framework:
1) The Climate Analysis Module
2) The GHG Module
The Climate Analysis Module's purpose is to analyse climate risks and opportunities, and was inspired by the Taskforce on Climate-related Financial Disclosures (TCFD). ​
The GHG Module's purpose is mapping and reporting greenhouse gas emissions ("GHGs"), setting science-based targets, and creating a plan for reducing such emissions.
As of 2021, FSN Capital will seek to ensure that all portfolio companies commit to the Science Based Targets initiative (SBTi) years of acquisition, with efforts to set targets sooner where possible.
Emissions targets and reduction plans are therefore expected to be a natural part of the 3-5 strategic goals in the ESG strategy of each portfolio company.
Sustainability-Linked Subscription Facility
In 2020, FSN Capital VI launched its first fund-level sustainability-linked subscription facility, designed to further incentivise implementation of FSN's ESG Frameworks in portfolio companies. Under this facility, interest rate is determined by 3 ESG-related KPIs. 
Read about the progressions from our Portfolio Companies