FSN Execution Framework
(FEF)
The driver behind FSN Capital Funds performance & returns is an execution framework inspired by Danaher Business Systems (DBS) who have outperformed the S&P index by 44 times over the last 30 years. Their track record suggested there was something to their approach so we decided to build our own framework based around this learning.
What is 'FEF'?
FEF stands for the FSN Execution Framework. It is a 5-step collaboration framework that translates strategy into smart processes and actions throughout a business. It is intuitive, scaleable and highly effective at boosting capability and performance.

What is different about this framework?
FEF is proven and works across many sectors. It is a team framework where ownership and responsibility is on the team to deliver. This often results in better buy-in, alignment & accountability when it comes to implementing strategy. It is based on lean (continuous improvement) principles and is 'common sense rigorously applied' in a structured and detailed way. It also allows for a consistent methodology to be used across all FSN Funds portfolio companies.

How is it applied within Portfolio Companies?
Each portfolio company has an extensive FEF on-boarding where senior management are given the tools, support and coaching to help transform the business. The framework becomes a collaborative way of working within the company and is 'owned' by the teams implementing it.
"The successful asset managers in the future… are building institutions that think like industrialists."
— Alison Mass,
Global Head, Goldman Sachs
(Financial & Strategic Investor Group)
"It's not about 1 or 2 people deciding strategy – it really is a team approach. And this creates camaraderie and people feel part of something."
— Bob Donker, GM
Active Brands International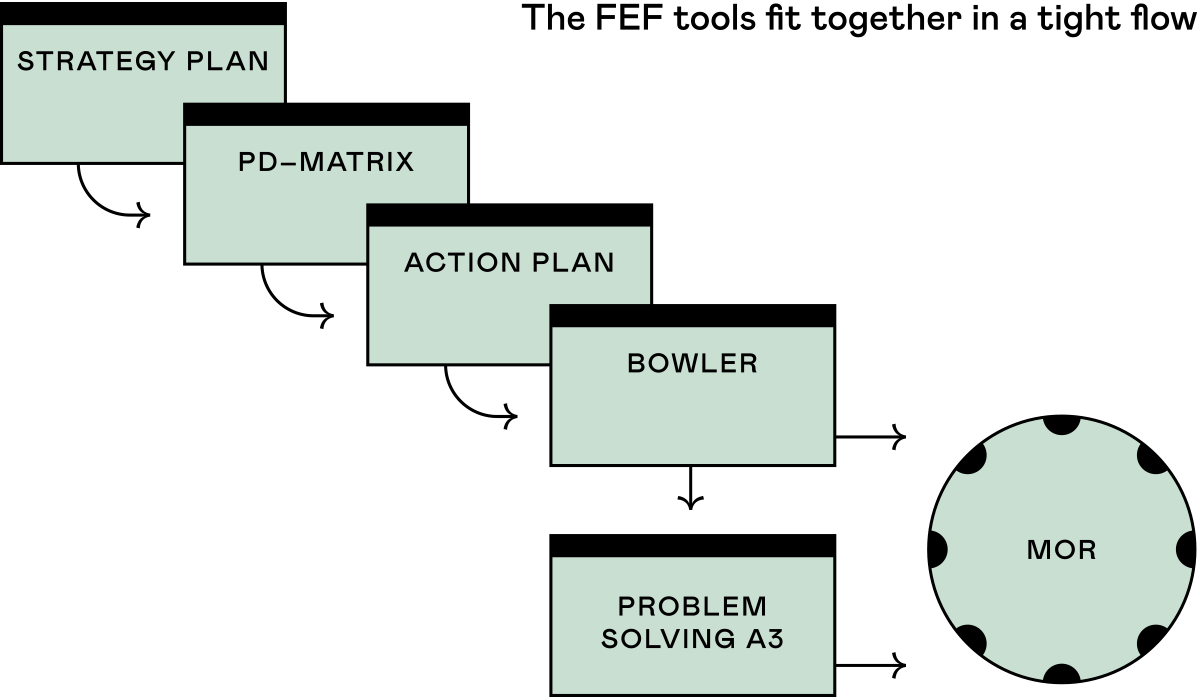 Strategy developed through market mapping & 'voice of the customer'.
Four strategic initiatives prioritized to transform business & Breakthrough Objectives (BTO's) established.
Processes identified and changed to reach each BTO.
Capabilities built including KPI's for each process improvement.
KPI's reviewed monthly & gaps addressed by identifying root causes & taking counter-measures.
Active Brands: FSN Execution Framework
Jesper Isaksen: What is FEF?