FSN Capital VI* partners with existing owners to support further growth of MEGABAD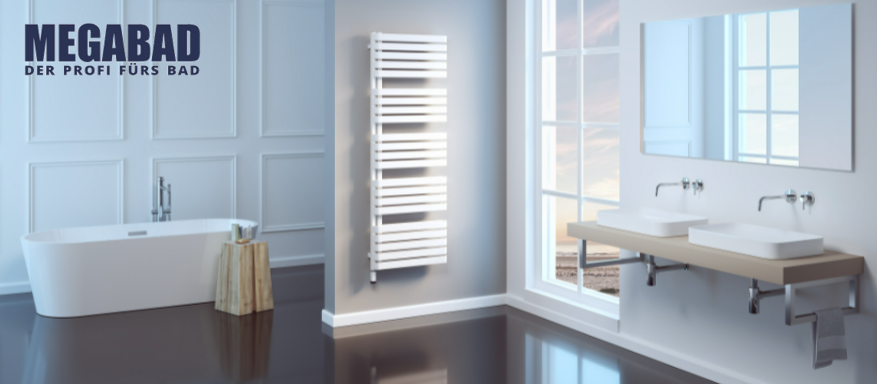 Munich, July 8th, 2021
FSN Capital VI* ("FSNC") has signed a definitive agreement to invest in MEGABAD alongside the existing owners. The founding family and investor VR Equitypartner will retain significant ownership in the company. FSN will partner with the current owners and the management team to support MEGABAD, a leading e-commerce retailer of sanitary products and accessories in the DACH region, during its next growth phase.
Originally founded as the Gottfried Stiller GmbH, a specialist retailer for sanitary products by the Stiller family in 1973, the MEGABAD web shop was launched in 2003 as the first specialist e-commerce retail shop for sanitary products in Germany. MEGABAD offers a wide range of products to a broad customer group primarily in the DACH region. With its industry-leading product assortment of top international brands and a broad portfolio of own branded products, the company serves both B2C and B2B customers.
The investment in MEGABAD is aligned with FSNC's strategic focus to partner with founders and invest in companies with strong industry tailwinds. FSNC will invest in the Company to support several key growth initiatives led by management and to continue the founder transition.
Stefan Stiller commented "We have been able to achieve important milestones with VR Equitypartner in recent years. For the next growth phase, we sought another investor and found the right partner in FSNC. We are very much looking forward to working with this group of partners". Christian Futterlieb, Managing Director at VR Equitypartner, adds "We are still convinced of the excellent business model and long-term growth prospects of MEGABAD. Together with the Stiller family and the management, we were able to implement the corporate succession and significantly strengthen the group's market position."
Justin Kent, Partner at FSN Capital Partners (investment advisor to the FSN Capital Funds) sees MEGABAD as a highly attractive investment opportunity: "MEGABAD was a first mover in driving the shift towards e-commerce in the sanitary industry. We are still at the beginning of this transition in the sanitary sector and we believe that MEGABAD is well positioned to capitalize on future developments both in the DACH region and other international markets. MEGABAD fits well into our portfolio with its strong culture and values, and we are excited to partner with the Stiller family, VR Equitypartner and CEO, Mr. Harald Hotop, to further support MEGABAD's outstanding growth story."
The transaction is subject to approval from applicable authorities.
To learn more about the company, please visit: https://MEGABAD.com/
FSN Capital was advised by Corporate Finance Mittelstandsberartung (CF-MB), EY Parthenon, Norton Rose Fulbright, Alvarez & Marsal, PwC, Valearis, Frank Partners and Marsh.
The founding family Stiller and VR Equitypartner were advised by GCA Altium, Latham & Watkins, KPMG and OMMAX.
*FSN Capital GP VI Limited, acting for itself and in its capacity as general partner or portfolio manager (as applicable) for and on behalf of each of FSN Capital VI L.P., FSN Capital VI Invest L.P. and FSN Capital VI Lux SCSp.
---
For more information please contact the following persons at FSN Capital Partners (investment advisor to the FSN Capital Funds):
Justin Kent, Partner
jk@fsncapital.com
Morten Welo, Partner & COO/IR
mw@fsncapital.com