FSN Capital names new Co-Managing Partners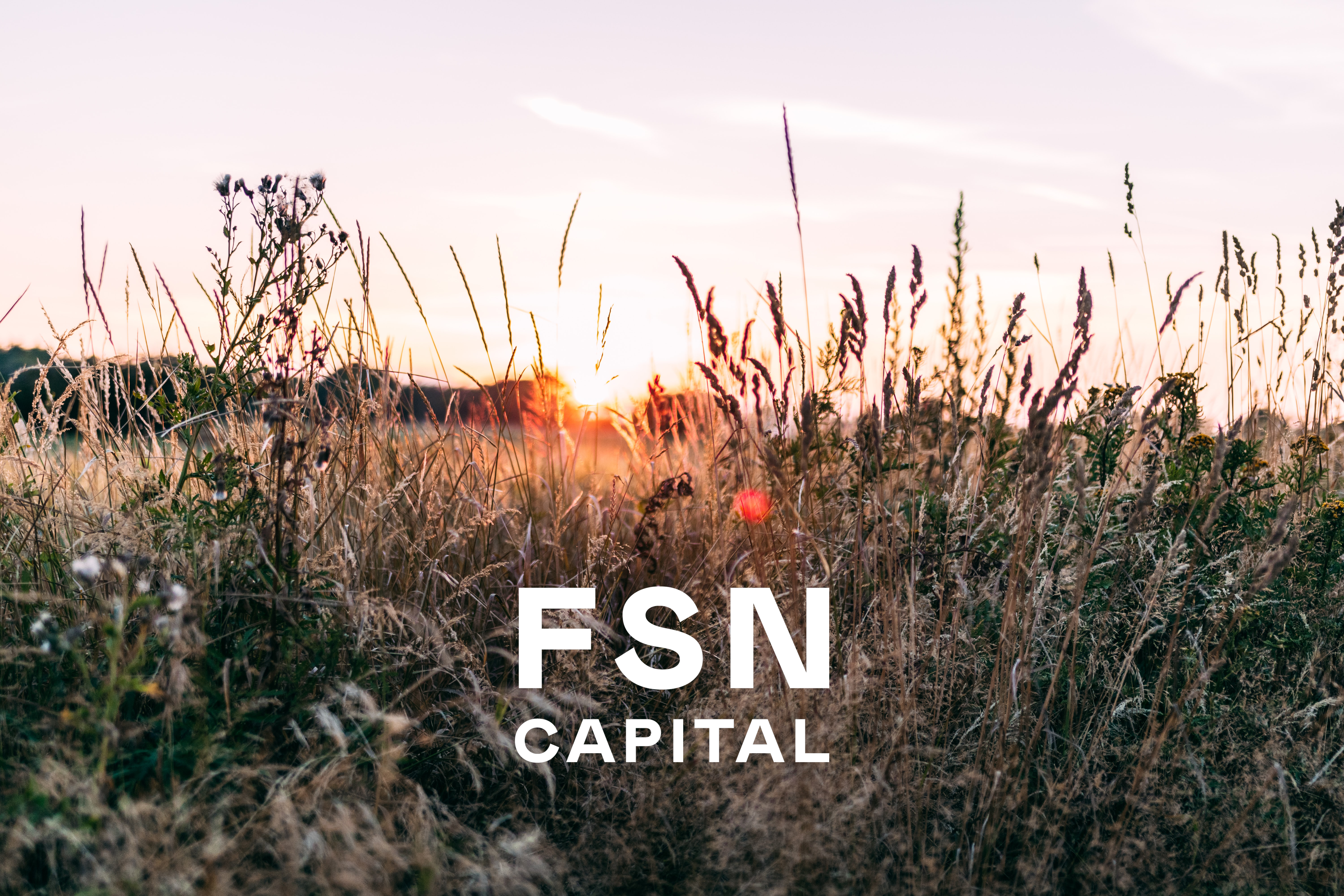 November 30, 2021
• Robin Muerer in Munich and Ulrik Smith in Oslo will serve as Co-Managing Partners of FSN Capital, effective 1 January 2022
• Founder Frode Strand-Nielsen will step into new role as Chairman of FSN Capital
• First leadership transition since FSN Capital was founded in 1999
FSN Capital is pleased to announce the appointment of Robin Muerer and Ulrik Smith as Co-Managing Partners, effective 1 January 2022. Rounding out the new leadership team, Morten Welo continues in his role as Chief Operating Officer. This is a significant milestone for FSN Capital, as the first such leadership transition since FSN Capital was founded in 1999. Founder and current Managing Partner Frode Strand-Nielsen will step into a new role as Chairman of FSN Capital.
Frode Strand-Nielsen said: "FSN Capital has now developed into a solid platform with market-leading returns and a strong team across Northern Europe. We have exciting plans for the future, and I look forward to working with Ulrik and Robin as they lead us into the next decade."
FSN Capital was established in 1999 by Frode Strand-Nielsen, together with Cato A. Holmsen, who retired in 2010. Initially based in Oslo, the firm expanded with offices in Stockholm in 2006, Copenhagen in 2010, and Munich in 2017. Today, FSN Capital is a leading Northern European private equity firm with around 70 employees, advising the FSN Capital Funds with €3.5 billion under management. The 22 portfolio companies in the FSN Capital Funds employ more than 25,000 people around the world. In Spring 2021, FSN Capital closed the latest Fund VI at €1.8 billion.
Ulrik Smith joined FSN Capital in 2005 as an Associate and today is a Partner in the Oslo office. In his 16-year career with FSN Capital, Ulrik has had responsibility for deals across the Nordics and serves on the boards of Mørenot, Saferoad, and ViaCon.
Robin Muerer joined FSN Capital in 2018 and is a Partner in the Munich office and Head of DACH (Germany, Austria, and Switzerland). Previously, he worked at Apax Partners for more than 10 years, in Munich and London. Robin serves on the boards of ecovium, IMPREG, and Tasking.
As Co-Managing Partners, Ulrik Smith will take responsibility for how FSN Capital works with the performance of portfolio companies of the FSN Capital Funds, while Robin Muerer will be responsible for the firm's investment processes. Morten Welo continues to be responsible for the operations of the firm in his role as COO.
Ulrik Smith and Robin Muerer commented: "Over the past 20 years Frode has built one of the fastest growing and most successful private equity firms in Europe. The firm's success has always been based on our unique culture of integrity, teamwork, and growth mindset. Together, we will continue to work with the partner group and the entire team at FSN Capital to build and invest in this foundation and the FSN platform over the years to come, for the benefit of our investors, our portfolio companies and our employees."
The firm continues to strengthen its structures and processes and has expanded several key functions this year, including Digital, ESG, Investor Relations, Portfolio Operations, and Talent and HR. Over the coming years, FSN Capital will invest €5 million in developing its Digital team and platforms and will further reinforce its industry-leading ESG approach, including addressing climate change across the portfolio.
In his new role as Chairman of FSN Capital, Frode will continue to be involved in the Investment Committee and the development of portfolio companies. As Chairman, Frode will replace Knut N. Kjær, who will continue as Chair of the Investment Committee for Fund VI.
This leadership transition closely follows the structure that was originally laid out in 1999 in FSN Capital's constitution, which was designed to enable ownership of the firm to pass seamlessly from one generation of partners to the next.
"The intent has always been that the Firm should gravitate from a founder-dominated ownership structure to an equal partnership. I am gratified to see FSN Capital fulfill the overarching vision on which it was founded: to grow and evolve as each generation of partners leaves the firm stronger than they found it," commented Frode Strand-Nielsen.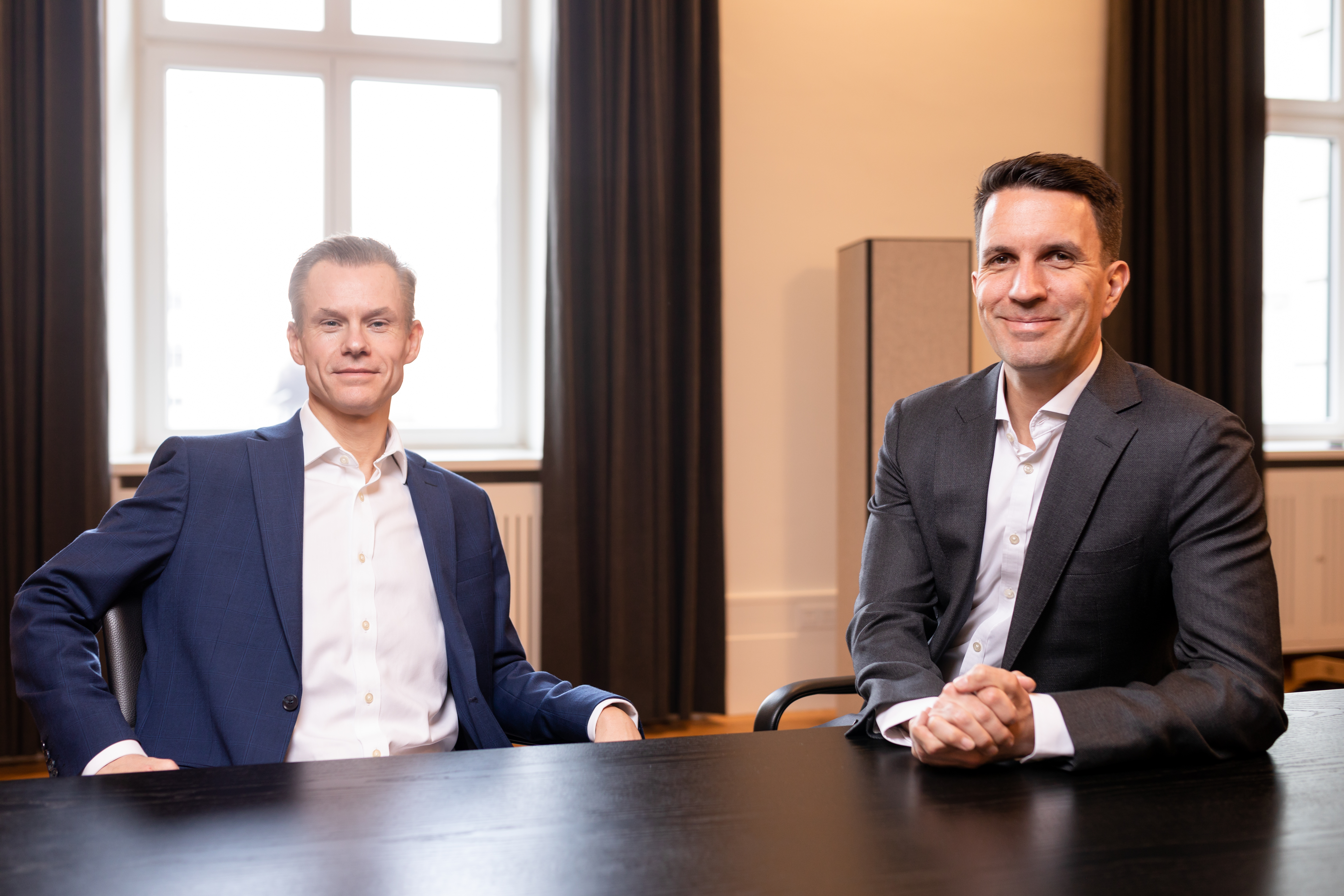 Ulrik Smith and Robin Muerer (November 2021, Munich)
About FSN Capital Partners
Established in 1999, FSN Capital Partners is a leading Northern European private equity firm and investment advisor to the FSN Capital Funds, with €3.5 billion under management.
FSN Capital Funds make control investments in growth-oriented Northern European companies with enterprise values up to €500 million, to support further growth and to transform companies into more sustainable, competitive, international, and profitable entities.
Our ethos, "We are decent people making a decent return in a decent way" defines our core values. We are committed to being responsible investors and having a positive environmental and social impact across our portfolio.
FSN Capital has a team of 68 across Oslo, Stockholm, Copenhagen, and Munich, in addition to 9 executive advisors with extensive industry experience.
---
For more information please contact the following persons at FSN Capital Partners (investment advisor to the FSN Capital Funds):
Morten Welo, Partner & COO/IR
mw@fsncapital.com