FSN Capital VI* invests in Bäcker Görtz to create a leading player in the German bakery goods and quick-service-restaurant (QSR) market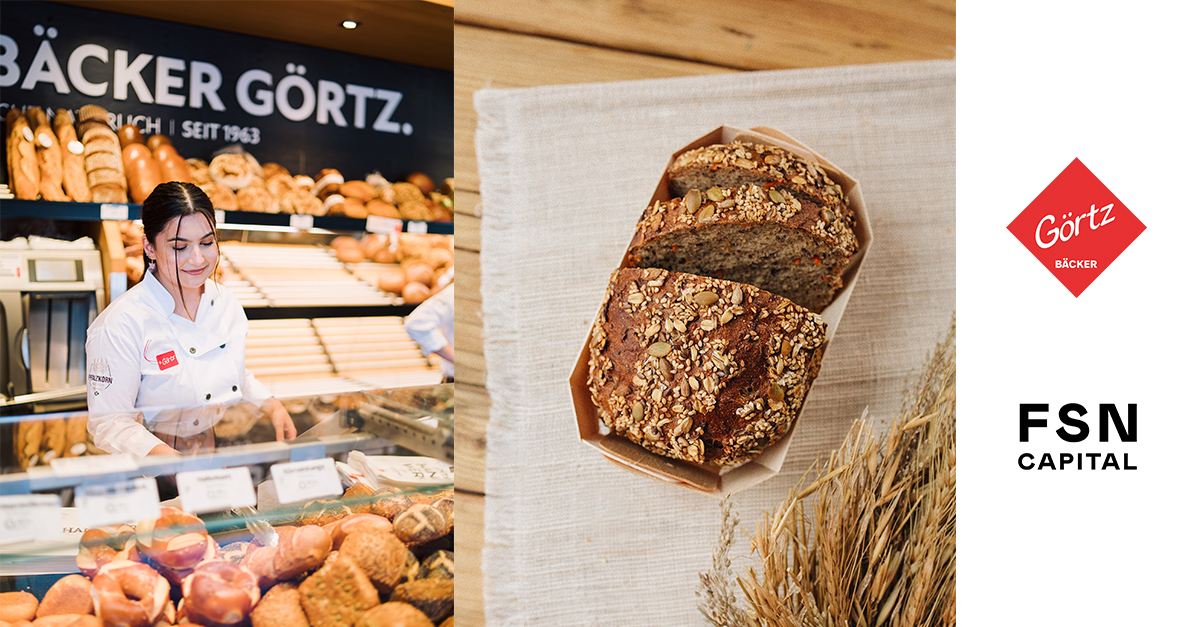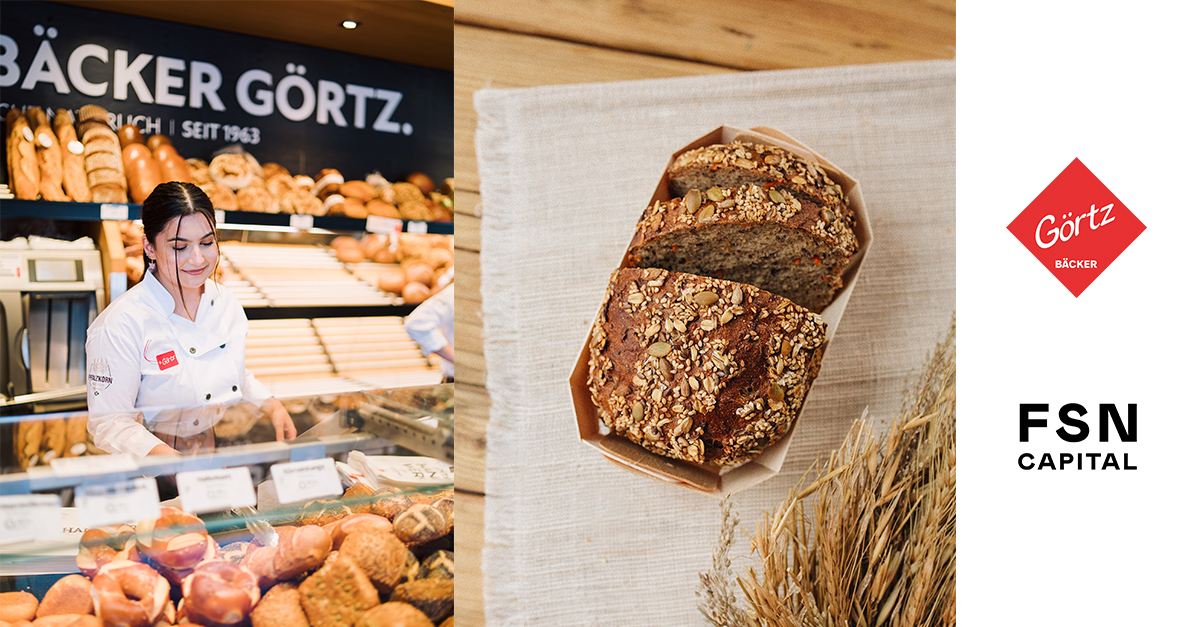 Munich, September 15, 2022 
FSN Capital VI has signed an agreement to invest in Bäcker Görtz to create a leading producer and retailer for both at-home and out-of-home food in the EUR 15 billion German bakery market. The investment in Bäcker Görtz is in line with FSN Capital's approach to support founder-led businesses in their next stage of growth.   
Headquartered in Ludwigshafen, Germany, Bäcker Görtz is a leading bakery chain in the Rhine-Neckar region in South-West Germany with a network of approximately 200 branches and a tailored product offering of baked goods and out-of-home meals. Bäcker Görtz has been founded and owned by the Görtz family since 1963. The existing owners Peter and Frank Görtz, who will continue to operate as Co-CEOs, will retain a significant minority stake.  
Over the last decades, Bäcker Görtz has demonstrated strong growth by building a state-of-the-art production facility, highly automated planning and distribution capabilities and continuously extending its branch network. The company has revenues of around EUR 130 million and has grown revenues organically at a CAGR of 14% since 2006.  
FSN Capital VI will, together with the management team and the existing shareholders, accelerate the growth of the company. The investment strategy will focus on continued organic growth, as well as add-on acquisitions in the large and highly fragmented German bakery market, while also driving best practice operations and sustainability. 
Robin Mürer, Co-Managing Partner at FSN Capital Partners, investment advisor to FSN Capital VI, commented: "Peter and Frank Görtz have built one of the most efficient, modern and profitable integrated bakery chains in Germany. We look forward to supporting the two founder CEOs in growing their business organically and through M&A – and bringing the Görtz system into further regions in Germany. Eating out-of-home is a consumer macrotrend that will drive market growth for many years to come, and Bäcker Görtz is well-positioned to serve this need." 
Peter Görtz, Co-CEO of Bäcker Görtz, commented: "We are very pleased to welcome FSN as our partner on our exciting growth journey. Together we will further develop our family business, ensure its longevity and raise Bäcker Görtz to the next level." 
The parties have agreed not to disclose details of the transaction. The transaction is subject to approval from applicable authorities. Closing is expected in the last quarter of 2022.  
FSN Capital VI was advised by Alantra, Roland Berger, GLNS, Grant Thornton, PwC, Frank Partners, and AON on the transaction. 
*FSN Capital GP VI Limited, acting for itself and in its capacity as general partner or portfolio manager (as applicable) for and on behalf of each of FSN Capital VI L.P., FSN Capital VI Invest L.P. and FSN Capital VI Lux SCSp. 
About Bäcker Görtz
Bäcker Görtz, headquartered in Ludwigshafen, Germany, has been family-operated since 1963. Bäcker Görtz is the leading bakery chain in the Rhine-Neckar metropolitan region with a high-density branch network, focused on a core region of ~2 million inhabitants within a ~50km radius. Bäcker Görtz operates a network of around 200 bakery branches and a production facility of ~5,000 sqm, and employs ~1,400 full-time employees.
https://www.baeckergoertz.de/ 

About FSN Capital
Established in 1999, FSN Capital Partners is a leading Northern European private equity firm and investment advisor to the FSN Capital Funds, with €4 billion under management. FSN Capital Funds make control investments in growth-oriented Northern European companies, to support further growth and to transform companies into more sustainable, competitive, international, and profitable entities. Our ethos, "We are decent people making a decent return in a decent way" defines our core values. We are committed to being responsible investors and having a positive environmental and social impact across our portfolio. FSN Capital Partners has a team of more than 80 across Stockholm, Oslo, Copenhagen and Munich, in addition to 9 executive advisors with extensive industry experience. Learn more about FSN Capital on: www.fsncapital.com 
---
For more information, please contact the following persons at FSN Capital Partners (investment advisor to the FSN Capital Funds): 
 Robin Mürer, Co-Managing Partner
rm@fsncapital.com 
 Morten Welo, Partner & COO/IR
mw@fsncapital.com