FSN Capital V has signed an agreement to acquire a majority stake in MHP Solution Group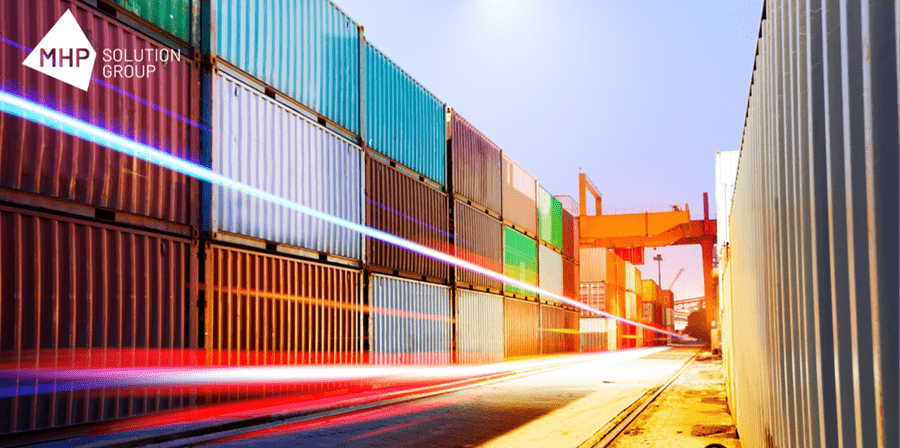 Munich, September 3, 2020 
FSN Capital V* has signed an agreement to acquire a majority stake in MHP Solution Group ("MHP"), a leading provider of logistics software in the DACH region, from Elvaston Capital. Existing management and current owners will re-invest alongside FSN Capital V and continue to own material stakes in the company. FSN Capital V is expected to obtain an ownership of 77% in the group, with the remainder to be held by management and the seller. 
MHP was founded in 1999 providing software that automates the shipping of goods and parcels and has since developed into one of the leading supply chain and logistics software solutions in the DACH market. Over the past 10 years MHP has expanded from providing shipping software into adjacent areas such as customs registration-, warehouse management- and transportation management solutions. Today, MHP is an end-to-end provider of software along the entire logistics supply chain. In addition to the MHP brand, the group is comprised of well-known logistics software products such as TIA, LogControl, aisysy, BNS and Transdata.
MHP services more than 3000 customers across multiple end industries but is particularly well positioned within the attractive e-commerce and freight forwarding verticals. Assisted by acquisitions the group has grown sales at an impressive CAGR of 38% in recent years.
The transaction was executed on a proprietary basis by FSN Capital V after having been sourced through the FSN Capital V network.
Robin Mürer, Partner at FSN Capital Partners (investment advisor to FSN Capital V) sees MHP as a highly attractive investment opportunity: "The logistics software market is growing quickly, fueled by megatrends such as growing e-commerce penetration and increasing complexity in the supply chain. In addition, MHP's market is still highly fragmented, and we see a clear consolidation opportunity. Our diligence has shown that MHP is the recognized leader in its market and viewed very favorably by customers, and therefore is well positioned for further growth. We have been highly impressed with Jasmino Burkic and his team, who have done an excellent job of growing the business both organically and inorganically. FSN are excited to partner with the management team and existing investors Elvaston Capital to accelerate MHP's growth and build market share".
Jasmino Burkic, CEO at MHP: "We are thrilled to be partnering with FSN Capital and we are confident that together we can take MHP to the next level. The company has a lot of opportunities going forward and we think that FSN Capital in combination with our existing owners Elvaston Capital will be able to provide exactly the experience and support we need to accelerate growth in MHP. We have already had an early look at some of the operational and strategy tools that FSN Capital can bring to the table and those combined with FSN Capital's vast experience in supporting technology and technology-enabled businesses we feel is a great match for us and our company."  
The transaction is subject to approval from applicable authorities.
To learn more about the company, please go to: https://www.mhp-solution-group.com/  
FSN Capital V was advised by BCG, Telescope, Lincoln International, EY,
GLNS and  MTA.
* FSN Capital GP IV Limited acting in its capacity as general partner for and on behalf of each of FSN Capital IV L.P., FSN Capital IV (B) L.P. and FSN Capital IV Invest L.P. 
---
For more information please contact the following persons at FSN Capital Partners (investment advisor to the FSN Capital Funds):
Robin Mürer, Partner
rm@fsncapital.com
Morten Welo, Partner & COO/IR
mw@fsncapital.com