FSN Capital has signed its first ESG-linked Subscription Credit Facility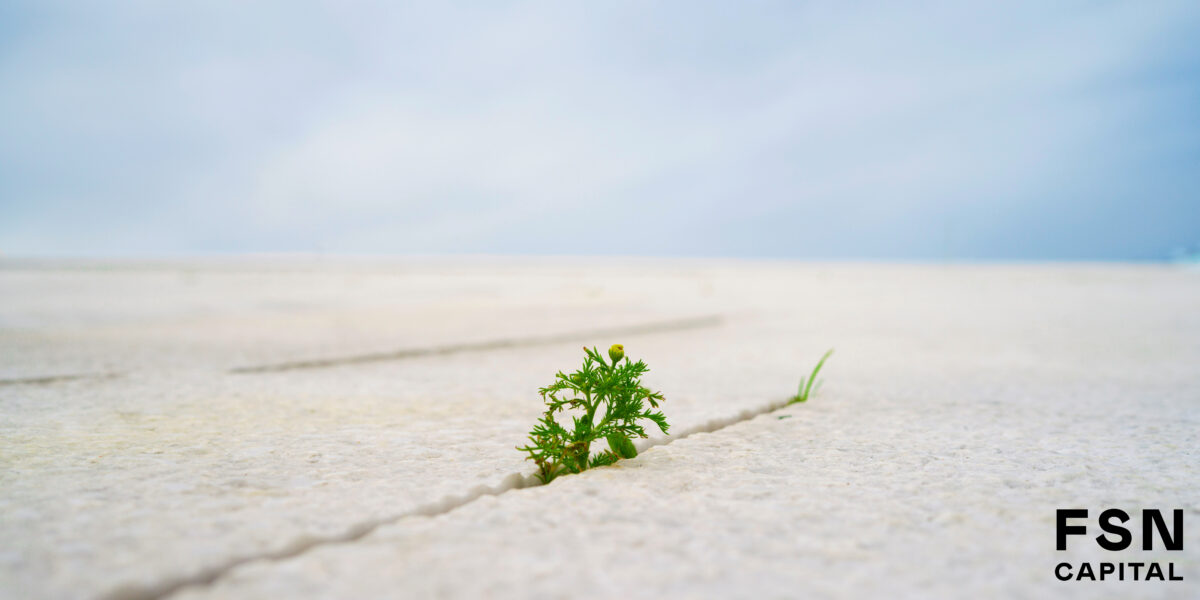 ESG is a core part of FSN Capital's value creation approach. As responsible owners, we are dedicated to continuing to push the frontier of what constitutes good ESG governance."
– Frode Strand-Nielsen, Managing Partner and Founder of FSN Capital Partners (Investment Advisor to FSN Capital)
FSN Capital ("FSNC") has launched an ESG-linked Subscription Credit Facility – a milestone for FSNC in its quest to incentivise meaningful change.
The ESG-linked Subscription Credit Facility is built on FSNC's industry leading ESG framework for driving long-term change in its portfolio companies. ESG (Environmental, Social, and Governance) and climate aspects are considered at every step of an investment and ownership process and the framework is designed to support the global sustainability goals.
FSNC 's Governance Framework ensures that every portfolio company adopts and implements best practice ESG policies. Whereas, the ESG Strategy Framework enables each portfolio company to create its own ESG Strategy focused on the ESG topics most relevant to them and their stakeholders – maximising ESG potential and reducing any negative impact.
Potential impact of climate change on portfolio companies is systematically analysed to capture opportunities and address risks. FSNC expects portfolio companies to set targets to reduce their carbon footprint. Further, FSNC is committed to create a more diverse workforce and already has ambitious diversity targets with regards to its own employees, executive advisors and portfolio company board members. FSNC's Managing Partner and Founder, Frode Strand-Nielsen, was recently named on Real Deals Future 40 Diversity and Inclusion Leaders list for recognition of his important work to level the playing field.
About the ESG-linked Subscription Credit Facility
This facility will further incentivise implementation of FSNC's ESG Framework in portfolio companies:
i)      developing an ambitious and tailor-made ESG strategy anchored in solid governance processes;
ii)    reporting CO2 emissions and setting reduction targets aligned with international standards; and
iii)   achieving higher gender diversity at portfolio company board level.
Rebecca Svensøy, General Counsel at FSN Capital Partners reflected: "We have agreed on ambitious KPI targets which will require considerable effort by FSN Capital portfolio companies. Aggregate success rate across the portfolio determines the ESG-linked Subscription Credit Facility interest rate – with both a potential upside and downside. With FSN Capital's cultural mind-set of positive dissatisfaction, we thrive when working towards ambitious targets, and the ESG-linked Subscription Credit Facility will ensure that we keep our foot on the pedal. When it comes to diversity, we simply need to step up our game."
The ESG-linked Subscription Credit Facility is arranged by Skandinaviska Enskilda Banken AB (publ), Danske Bank A/S and Swedbank AB (publ). Skandinaviska Enskilda Banken AB (publ) is acting as Sustainability Coordinator, Agent and Security Agent.
Christopher Flensborg, Head of Climate and Sustainable Finance at SEB: "Being part of a collaboration where our clients share how they address sustainability is both enriching and insightful. The structure FSN Capital has built to address both ESG opportunities and challenges is impressive. FSN Capital has shown how effective change can be successfully implemented in accordance with meeting the Paris Agreement. We are grateful for FSN Capital selecting SEB as its Sustainability Coordinator to ensure a well-structured incentive framework aligned with international goals and standards."
Michael Gentili, Head of Financing, FSN Capital Partners: "The ESG-linked Subscription Credit Facility is a milestone for FSN Capital, further highlighting the opportunity to utilize debt financing as an instrument to drive ESG-related change in portfolio companies of FSN Capital branded funds. In doing this, FSN Capital takes an active part in shaping the sustainable debt financing market for the private equity industry and further strengthens its commitment to ESG as a value driver for the benefit of FSN Capital's stakeholders."
FSN Capital's 2020 ESG report with more details about the ESG-linked Subscription Credit Facility will become available at the end of March 2021.
To read more about FSN Capital's current ESG Frameworks, please find our 2019 ESG report here: https://www.fsncapital.com/en/responsibility/
---
For more information please contact the following persons at FSN Capital Partners (investment advisor to the FSN Capital Funds):
Rebecca Svensøy, General Counsel
rcs@fsncapital.com 
Michael Gentili, Head of Financing / Legal Counsel
mg@fsncapital.com
Morten Welo, Partner & COO/IR
mw@fsncapital.com